A truly excellent series of presentations were offered to Synod delegates and friends on Wednesday, the 28th of October in the Lime Tree theatre, Mary Immaculate College, Limerick.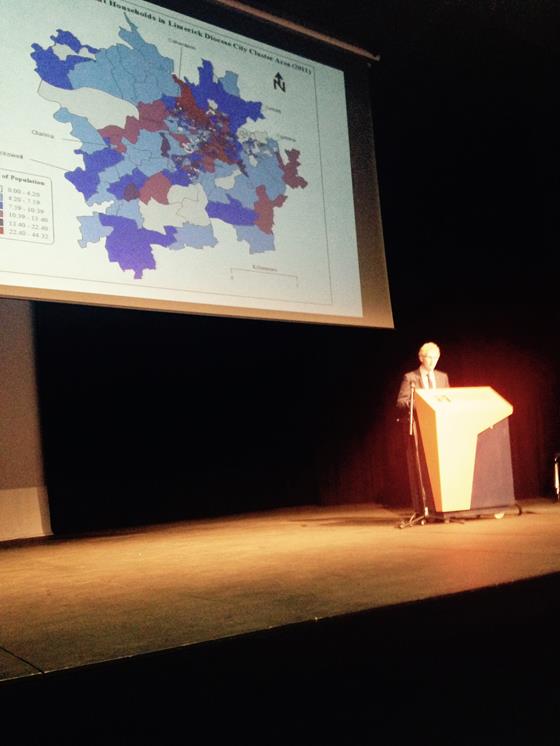 Wednesday 28th October 2015
First Sir Harry Burns presented a witty, insightful and relevant hour about poverty and wellness.
View the full video of Sir Harry burns here
Then Mary I's Geography department (represented by Brendan and Shane) showed us the work they are doing collating local data for parishes. Every parish will get really concrete, useful information about who lives here now, what they believe, what access they have to education, health, etc. This is a unique opportunity to learn about the places we live, and again I encourgae every PPC member, every Synod delegate and all interested to find out more.
Finally Eillen Humphries offered a well researched piece on the reality of poverty in Limerick city. It was both moving and challenging.
View Eillen Humphries presentation slides here.
We are indeed blessed to be offered access to so much as we prepare for Synod 2016. Please seize the opportunities with both hands!