Synod 2016

Journeying together in Faith
Draft Pastoral
Plan
---
The Synod vote has given us an overall direction for our diocese and also a clear thrust for each theme thus providing a Vision to guide us in the years ahead. It has also enabled us to prioritise proposals within the theme and devise a strategy for delivering the broad range of actions identified.

In order that we can realise our Vision our overall strategy is to develop capacity or ability to deliver at diocesan and local level.

You will see in each theme that we aim to begin by doing something at diocesan level to increase our ability to move on this theme – this is achieved by training, employing or appointing people to key positions. Then, in turn we aim to similarly develop the ability on the ground to make progress on actions by providing training and resources and ensuring there are people at local level who can deliver actions in this theme.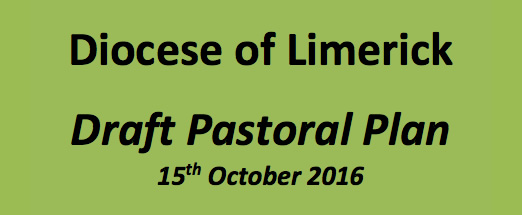 Synod
Update
---
Our Synod Journey - Where are we now and where are we going?
This brief newsletter aims to outline the steps which have already taken place and also the steps that are yet to take place as we move forward on this Synod journey.






Graphs showing the
Ranking of Proposals
---
Synod Voting Analysis by Theme
Graphs of 'Total Scores' by Theme which are ranked in order of Total Score.