Limerick: What is
our Mission?
Church needs to listen and converse more – stakeholders tell Limerick Diocesan Synod event
Preparation for Synod 2016 continues as diocese hears from business, sporting, local government and arts communities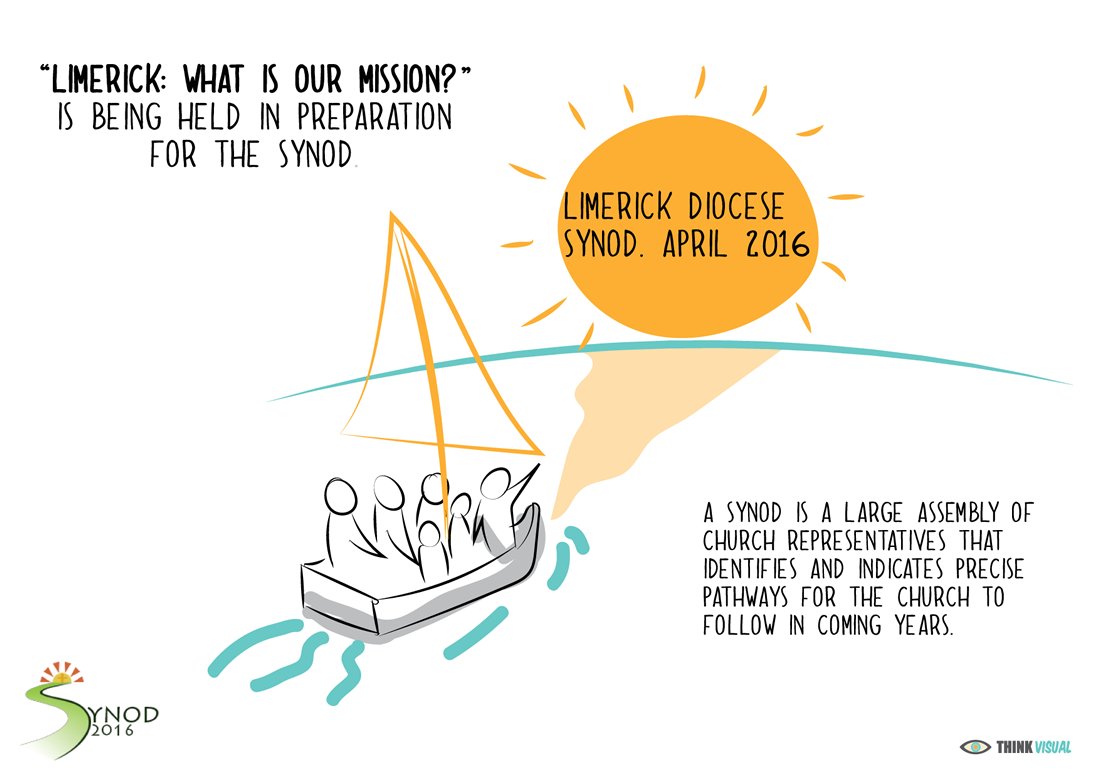 Wednesday, 14 October 2015
The Church must be open to dialogue and listening rather than just preach to its faithful, the Director of the first diocesan synod in Ireland for half a century has stated.
Speaking at a gathering of representatives from a range of city and county based stakeholders at the Savoy Hotel, Limerick as part of the build up to next year's Synod, Fr. Eamonn Fitzgibbon said that the Catholic Church needs to be in constant conversation with the wider world.
The event, titled 'Limerick: What is our Mission?' was attended by representatives of private business, local government, arts, sports and political circles and explored what Limerick's identity for the future should be and the role the Catholic Church has to play in developing this.
Among the key outcomes from the four hour seminar suggested by delegates for the Church were for it to:
- Continue dialogue initiated through the Synod 'Listening Process'
- Improve education equality
- Engage more with young people
- Promote protection of the environment
- Play a role in tackling marginalisation
- Agitate for positive change
- Address hierarchal perceptions
- Be innovative
Reflecting on the event, Fr Fitzgibbon said, "We want and have to be outward looking and even less 'churchy' or inward looking than we have been before. We need to be in dialogue with the world. We don't want this Synod to be a talking shop but, instead, are focussed on agreeing firm proposals for action.