The first Christians were known as people of the Journey, that is, people following Jesus who called himself "the Way". Jesus didn't leave us orphans. He promised the Holy Spirit would guide us along our way through life and declare to us the things that are to come (cf. Jn 16:13). It is important now and then to pause and seek together the guidance of the Spirit as we discern the direction God is calling us to follow at this stage of our journey. There are several factors behind the decision to hold a Synod in the Diocese of Limerick at this time.
Gratitude to our ancestors. The Diocese of Limerick has been a community journeying together in faith for some nine hundred years since it was established by the Synod of Rathbreasail in 1111. Our roots go back to Saints Munchin and Ita of the sixth century. We have a wonderful heritage of faith, holiness and prayer, architecture and art, institutions, religious orders and communities as well as numerous initiatives.[1] We owe a debt of gratitude to previous generations. Without expressing our gratitude we become cynical. How better to express our "thanks" to those who have gone before us that to recommit ourselves with new zeal to hand on the joy of the Gospel to future generations.
For that we need to come together to let the Holy Spirit indicate what is being asked of us. Our ancestors wrote their chapter of diocesan history. Now it is up to us to write ours. Put simply, we can't count on heritage alone. As has been said, there's no such thing as a second or third generation Catholic. Each baptised person is a first generation Catholic, called to be alive with the fire of the Holy Spirit in his or her time, just as it was for the early Christians and for many of our ancestors in the Diocese.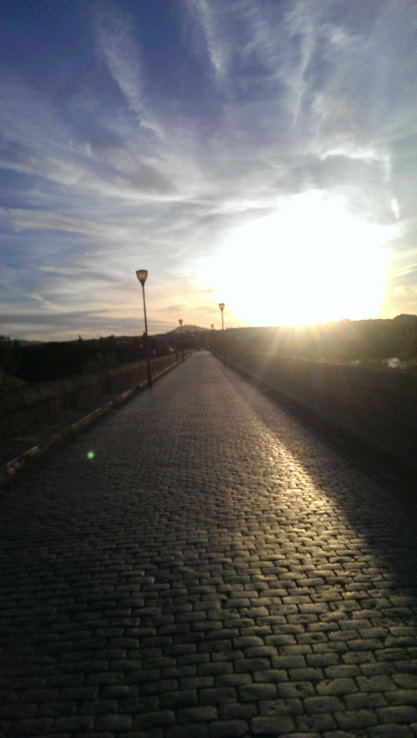 The Second Vatican Council. A second reason for a Synod is that we still have to "digest" the spirit and teachings of the Second Vatican Council held fifty years ago between 1962-1965. Next year, 2015 will mark the fiftieth anniversary of the conclusion of the Council. Although fifty years might seem a long time ago for a lot of people, it is a relatively short time in terms of Church history. The Council was an enormous event during which the Holy Spirit spoke powerfully to the Church. It still is a compass to guide us.
The Council invited us to enter into a new experience of God to be lived together and not simply as scattered isolated individuals in private relationships with God. We go to God together – that was the big message of the Council. As it put it, the Church is "a people made one with the unity of the Father, the Son and the Holy Spirit".[2] Precisely because the roots of the Church are in God, Father, Son and Spirit (the Divine Community of Love), we need each other; our relationships with one another in Jesus Christ are vital to our spiritual journey. We are to welcome one another as Christ has welcomed us (Rom 15:7).
What the Council proposed was much more than structural changes. It meant a renewal in the way we are Church. And that also means pastoral conversion for all of us and ministerial conversion on the part of the Bishop and priests. We all need to be helped in this. How are we to be a people in communion with one another, based on the Word of God, the sacraments and our community life, in a way that speaks to today's world? As Pope Francis puts it, "in her ongoing discernment, the Church can also come to see that certain customs not directly connected to the heart of the Gospel, even some which have deep historical roots, are no longer properly understood and appreciated. Some of these customs may be beautiful, but they no longer serve as means of communicating the Gospel. We should not be afraid to re-examine them."
The Council also invited us to look beyond our normal horizons. We are to build up contact with Christians of other traditions, members of other world religions, people of no religious conviction and generally contribute to society through our daily witness as a community. The Council reminded us that the Church is to be, in Christ, "like a sacrament or as a sign and instrument both of a very closely knit union with God and of the unity of the whole human race".[3] The procedures for Diocesan Synods encourage members of other churches and faith traditions attending as observers and it is my hope to create this opportunity.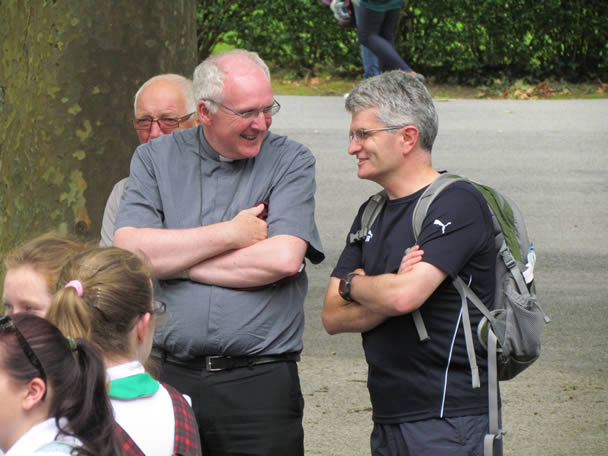 We can be grateful that we have a solid basis upon which to let the Holy Spirit repeat the message of the Second Vatican Council to us here in the Diocese of Limerick. There are still a lot of people of all ages in the Diocese who have a vibrant sense of belonging to the Church. Some 90,000 go to Mass regularly with around 2,000 going daily. There are over 800 volunteers on the boards of Catholic schools. There are countless numbers of people who use their talents to build up the church community in a variety of ways and, above all, there are many who are striving to bring their faith into their family life, their work commitment, their neighbourhood. The Diocese has engaged for some years now in listening processes as well as in the development of clusters and pastoral areas. The Synod will build on that.
Changing Times. A third reason for a Synod is to help one another come to grips with the at times bewildering speed of social and cultural change that impacts on our lives.
Immediately after the Second Vatican Council there was new energy and creativity in the Diocese. We can think of the Muintearas Íosa and other initiatives. Thankfully, there are still new things developing in the Diocese.[4] But the changes of the Council were also accompanied by various winds of secularisation. It hasn't always been easy to discern what God is saying to us in the Church in this atmosphere of change. Many feel insecure in their faith or drifted away or feel estranged from the Church as it now presents itself. We are probably only beginning to recognise the full extent of the socio-cultural changes in Ireland and the degree of renewal to which they call us.
In more recent years we've lived through a profound financial crisis that has hit our country very hard. People have lost work, resources that supported people in need were severely cut back, many young people were robbed of a future in Ireland. Our self-confidence got shaken. Now that we are beginning to emerge from this crisis, we also need to help each other read what has been like a parable that we've lived through. What lessons can we draw from it for our own personal life and our life as a society? What prophetic role does the Church as a community need to play in times of boom as well as times of bust? What values do we want to promote as we move forward? How does the Church ensure it gives the leadership, both in community and faith, needed so that this 'second beginning' of the new millennium is not as morally challenged locally and nationally as the first?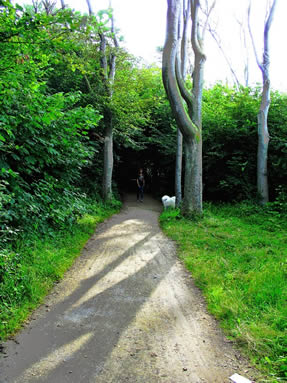 Above all, members of the Church have experienced bewilderment because of revelations of the horrible deeds done to children in our midst. I don't think it's too strong to say there has been an ecclesial trauma and that it has shaken all of us. It has made us ask: What was going on? How did things go so wrong? Can it be that we drifted so far from the Gospel? Healing and renewal are never automatic. They take time and we need to give each other room for that process to begin. A Synod will be a place for naming the wounds that have traumatised children and their families and the entire Church-body. It will also be a place for us to understand the further healing we have to give and what we need to do so we can all embark on a new journey together in trust and faith.
Practical Issues. Another reason for a Synod is that we are facing several practical challenges requiring new arrangements in our Diocese. Faith practice has declined; young people often do not find what they are looking for in our faith communities; in today's culture faith is often relegated to the private sphere. There's a sense that while the outer shell of our Christian practice in Ireland is still a good deal healthier than in many other European countries, there are problems. Recent surveys on religious practice and values in Ireland indicate we are faced with many challenges. It's enough to think of the almost disappearance of the practice of regular Confession in the lives of many Catholics today.
People often comment that they don't like institutionalised religion or practice their faith regularly, yet they desire spirituality and prayer and acknowledge a sense of mystery. They find it hard to see the link between faith and life, faith and culture, yet they want to promote values and a better world. It's clear that a Church viewed simply as a "shannon doc"-type agency for our family special occasions such as funerals and weddings, baptisms, First Communion and Confirmation ceremonies, is not meeting people's deeper needs.
Certainly we can be grateful that most people in Ireland have heard of Jesus Christ, but is there a passion for his cause? I've been struck by the depth of passion and feeling I have seen in the Diocese for sport. For instance, when it comes to hurling, in spite of heartache and disappointments people continue to be committed followers who are filled with enthusiasm and hope. Is this not a reminder to us of the positive passion and enthusiasm that can stir people who really believe in a particular cause? Can we say that we are truly 'on fire' with our faith? Yes, we have all heard about Jesus Christ and are in some way familiar with his message but, let's be honest, we need to be re-evangelised so that this faith consumes us in a positive way. We need to stoke the fire and let the embers of faith come alight again! It is vital that we rediscover the power of the Gospel to transform our whole life.
And for that to happen, we need, on the one hand, to pray to the Holy Spirit who alone can change hearts and, on the other, adopt new structures fit for purpose. I make my own the words of Pope Francis in his Apostolic Letter on the Joy of the Gospel: 'I dream of a "missionary option", that is, a missionary impulse capable of transforming everything, so that the Church's customs, ways of doing things, times and schedules, language and structures can be suitably channelled for the evangelization of today's world rather than for her self-preservation.' (n. 27). I often hear people talk about the "Miracle Match", a great day back in 2003, when Munster, against all the odds, by determination, by working together, and above all by having a dream advanced to the semi-finals of the Heineken Cup. If we work together with a new enthusiasm we, too, can advance as a Church. It is my hope that we will pursue Pope Francis' dream of a missionary option and achieve new direction for our mission of helping people rediscover the Church as a community of deep relationships and a place where meaningful answers can be offered to people's deepest yearnings.
The Pope Francis Effect. Finally and by no means least of all, another reason for holding the Synod at this time is the Pope Francis effect. Since his election people have begun to look again at the Catholic Church, to try and understand it more, to give it another chance. We've been given the gift of a wonderful new Pope who is putting it up to all of us to rediscover the joy of the Gospel and communicate it. A constant theme of his is the need to reach out to new peripheries around us – not just the peripheries of socio-economic poverty but also existential margins such as people disillusioned by life, those whose family life has been badly damaged, those who feel far from the Church, those who have been abandoned in society... While Pope Francis has captured the imagination of many, we all have to avoid the temptation of saying to ourselves, "Pope Francis is great – he's saying exactly what I think about the Church and how it needs to change" but in reality thinking the "Church" applies to others, forgetting that Pope Francis' words are also addressed personally to me, to each one of us.
[1] The Diocese of Limerick has been wonderfully blessed with the contribution of many diocesan priests, members of religious orders, lay members of confraternities and third orders, associations, communities and movements as well as many other church-affiliated groups. We can be proud of our Diocesan college, St. Munchin's College, Mary Immaculate College, the 108 primary schools, the 23 Catholic voluntary schools as well as our involvement in other second level schools. We can acknowledge gratefully the work of Catholic lay people and chaplains in hospitals, the prison, schools and third-level colleges, the Catholic Marriage Care service, Accord and nursing homes. A vital element of the Diocese's contribution to society has been the work of the Limerick Social Services as well as the commitment of many priests and lay people in regeneration areas. There are many other activities and initiatives in the Diocese. Let's be grateful for them all, remembering in a special way the work of Limerick priests, religious and lay people who have been or are currently "on the missions". Above all, we cannot but be mindful of countless unsung heroes whose daily life of faith has contributed to building up their family, their Church and society in Limerick.
[2] See the Council's Constitution on the Church, Lumen Gentium, 4.
[3] Lumen Gentium, 1.
[4] Without claiming to provide a full list and at the risk of omitting very important initiatives in the Diocese, I would like to mention here some recent developments within the Diocese or ones to which Diocese is linked such as: the Bedford Row Family Project, supporting families of prisoners; Limerick Enterprise and Development Project, with the mission of employment retention and generation, developing education and supporting neighbourhoods; The Children's Grief Project, a support service for school-aged children and young people affected by loss through death, separation or divorce; Limerick Youth Service working with over 3,000 young people annually in providing a diverse range of educational, social, training and personal development programmes.
Together in Mission
A Time to Begin Again