The Synod Circle
Activies for
Each Step
Chinese Whispers
Rhythmic Fun!
Microphone Mania
Life's Like That
View Larger Image
Download Synod Circle
Who is organising the
Limerick Diocesan Synod 2016?
Fr Éamonn Fitzgibbon is the director of the Synod.
Karen Kiely is the Synod administrator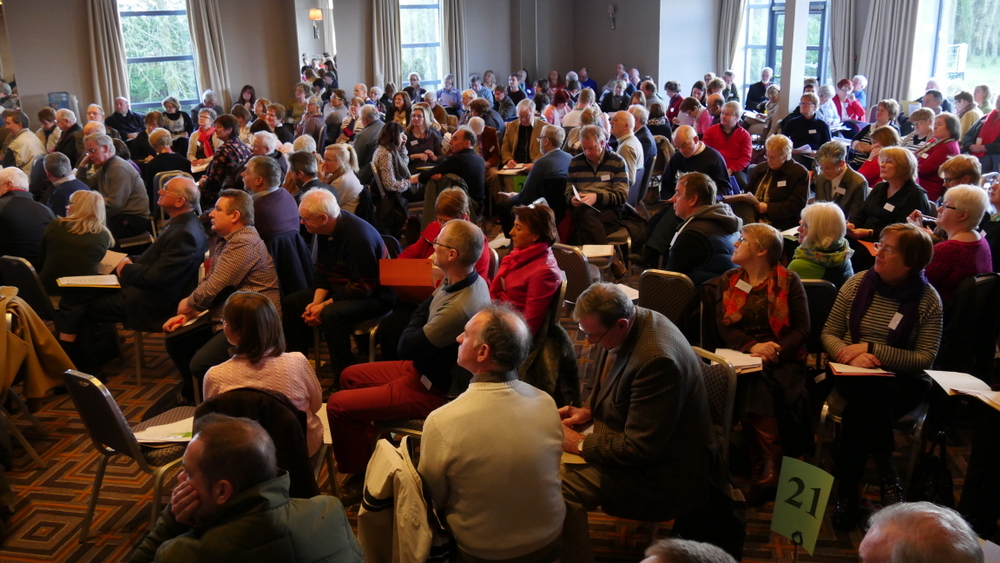 The 400 delegates are also busy preparing for the Synod.

The delegates are from every parish in Limerick. And lots of communities and organisations in Limerick have Synod delegates including schools, colleges, hospitals, sporting organisations, youth ministry, etc. See the full list here

Activity
Find out who your parish delegate is... Ask them how they became a delegate and to describe their Synod journey so far. What are their hopes for the Limerick Diocesan Synod 2016?

Activity
Imagine you are attending the Limerick Diocesan Synod in April 2016. What do you think the people gathered should talk about? Write your responses to the following questions to have your say on what the Limerick Diocesan Synod in April 2016 should discuss? View the questionnaire here

Activity
Write an acrostic poem to describe the Limerick Diocesan Synod 2016. Your poem could even appear on the synod website! Download the word document here to get started and then email it to synod2016@ldo.ie