Delegates Vote on Themes for
Synod 2016
Six themes, considered to be among the biggest issues facing the Catholic Church today, have been selected for Ireland's first diocesan synod in half a century following a meeting at the weekend.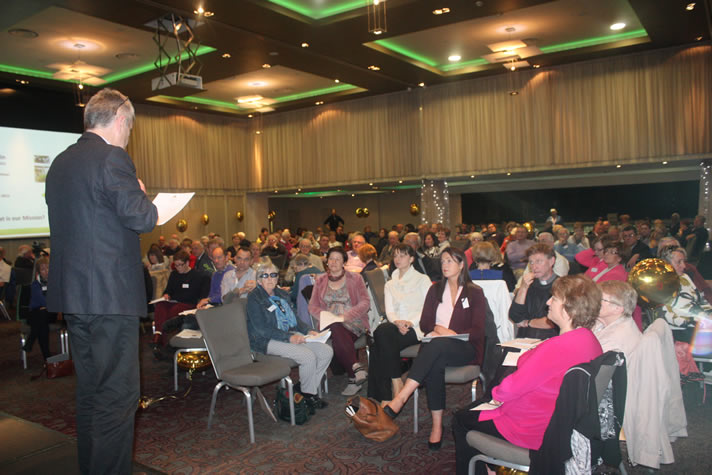 Saturday 3rd October 2015
A gathering of over 300 delegates – 70% of whom were lay people – to the Limerick Diocesan Synod, which takes place next year, selected the six themes from a shortlist of 12 compiled over a 'Listening Process' in the first half of 2015. The process connected with 5,000 plus people, from primary school children to the elderly and drawn from all socio economic backgrounds and ethnicities, across the Diocese.
The Listening Process included a questionnaire responded to by 4,000 people, amounting to the largest poll of the faithful in relation to issues facing the Church in Ireland in the modern era, as well meetings attended by over 1,500 individual people. All 60 parishes engaged in the process, as well as 25 other groups, including primary, secondary and third level education, healthcare workers, members of the travelling community, the migrant community and people with disabilities.
It culminated at last weekend's Delegate Day when the six themes were voted for after a day of intense reflection and discernment.
The themes, in order as they were selected by the delegates at the weekend, for the Diocesan Synod are:
Community & Sense of Belonging
Faith Formation
Pastoral Care of the Family
New Models of Leadership
Liturgy & Life
Young People