Prayer and Liturgy for our
Diocesan Synod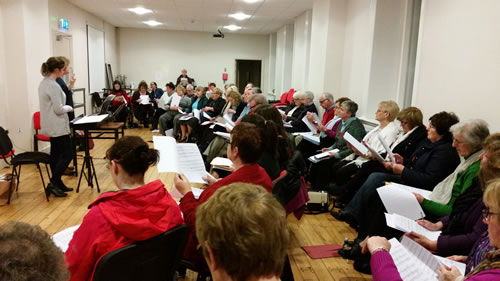 Prayer is a central part of our Diocesan Synod. During the week of the Synod, liturgies will be celebrated in parishes, pastoral areas and diocese. We have offered parishes information on the music for these liturgies so that choir members and others can prepare and fully participate – particularly in the opening and closing liturgies for Synod2016!
Opening Liturgy:

Celebration of the Eucharist, chief celebrant Bishop Brendan Leahy.
Sunday 3rd April 2016 at 19:00 in St Johns Cathedral.

Days of Prayer in Parishes:

Parishes are asked to set aside specific times of public prayer for

the success of our diocesan Synod on Monday April 4th and Tuesday April 5th . This might be a normal time of prayer in the parish – before or after morning Mass, or a special event at a time suitable for all parishioners. A resource pack for this time will be sent out well in advance to parishes.

On Wednesday April 6th, there will be a Prayer Service in each Pastoral Area to which all parishioners are invited. This is being planned together with Pastoral Area teams, and PA secretaries have been asked for support in selecting a venue and time for these celebrations. Information will be circulated in advance.

Closing Liturgy:

Celebration of the Eucharist, chief celebrant Bishop Brendan Leahy.
Sunday 10th April 2016 at 19:00 in St Johns Cathedral.
All are welcome to all these liturgies

– we need your prayers and support as we all journey together this year!

Liturgical music for our Diocesan Liturgies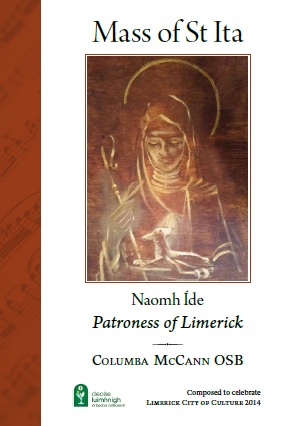 In order to encourage full participation in our Opening and Closing Liturgies in St Johns Cathedral, the planning committee have already decided on the liturgical music for our Masses. In November we invited parishes and choirs to a once off workshop to hear and learn these pieces, and in January we launched the limited edition book for the Mass of St Ita – the Mass setting we will be singing.
If your choir would like more information please contact Karen in the Synod Office on 061 315856 or Karen@ldo.ie
Mass of St Íta: Patroness of Limerick
This Mass setting was commissioned by Bishop Leahy and the Diocese of Limerick-City of Culture 2014 committee - which was chaired by Bishop emeritus Donal Murray. It is a legacy gift to our choirs, parishes, schools and other faith communities.
We will be singing this Mass setting at our diocesan liturgies and we encourage you to learn and sing it in your schools and parishes. To support you in this, we offer here some audio tracks that choir leaders can download free and use to teach the Mass setting in unison or in parts. Please follow the links on the right to read more and download the tracks.