Fr Eamonn Fitzgibbon talks to Sacred Space 102fm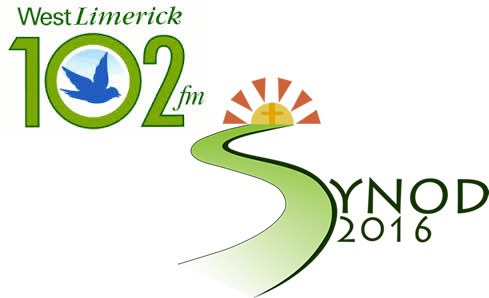 May 31, 2015
Fr Eamonn Fitzgibbon gives an update on what has been happening since the publication of Bishop Leahy's pastoral letter stating his intention to convoke a diocesan synod back in October 2014. He fills us in what has been happening in terms of training and faith formation for the various lay delegates to the Synod, the different meetings and trainings that have been held and also the listening and parish discernment process which is currently drawing to a close in various parishes around the diocese. If you would like to see what training the delegates have been receiving and the resources made available to them check out the Synod website here.

As well as the training for the delegates there was a series of public talks and lectures as well as courses being organised by the diocesan pastoral centre which are still on going. You can learn more about the talks here and check out the diocesan website for the various courses which are being run by LDPC.

Fr Eamonn also discussed with John and Shane the Synod Questions which were posed to everyone around the diocese. For anyone that would still like to contribute to Synod the online questionnaire is still open and can be completed here.

You can listen to Fr Eamonn's interview excerpted from the main programme HERE.
Why is Limerick holding

a Diocesan Synod?
A Question of Faith travelled to Limerick to hear about the Diocesan Synod that will be held in Limerick in April 2016.
Click here to view the video.