Irish Institute for Catholic Studies
Spring Lecture Series 2016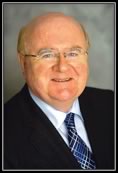 February 23, 2016
Building a Just Society in the 21st Century
Sean Healy SMA is Director of Social Justice Ireland, which works to advance the lives of people and communities through providing independent social analysis and effective policy development to create a sustainable future for society and its members. He is also Director of CORI Justice and is a member of the National Economic and Social Council (NESC) since 1997.
A sociologist working from a Catholic Social Thought perspective, Seán has extensive experience working with governments and organisations on social and economic policy issues in Ireland, the EU and Africa. Together with Sr Brigid Reynolds SM, he has written/edited over 20 books on public policy and spirituality for social engagement.
Date: Thursday, February 18th
Time: 7 p.m.
Venue: Mary Immaculate College
Affiliation: Director Social Justice Ireland
Why is Limerick holding

a Diocesan Synod?
A Question of Faith travelled to Limerick to hear about the Diocesan Synod that will be held in Limerick in April 2016.
Click here to view the video.