Limerick Leader

- Limerick Synod puts gender equality to the fore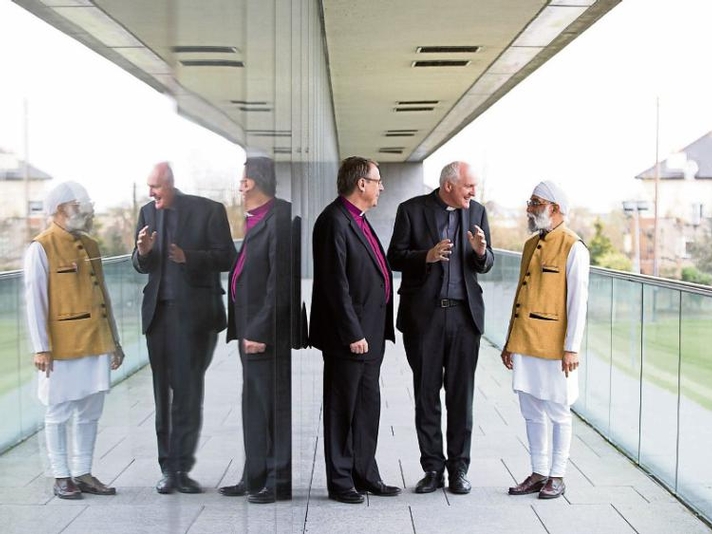 Anne Sheridan - April 11, 2016
CALLS for equality for women – extending as far up as the Papacy – were heard at a three-day Limerick Diocesan Synod at Mary Immaculate College at the weekend – the first Synod of its kind in the country in more than 50 years.
Some 400 delegates from 60 parishes across the diocese were present at the forum, where 100 proposals involving all aspects of Church life were debated and voted on.
Many other universal issues were also examined, though the local diocese has no power in influencing these – apart from an overall report that Bishop Brendan Leahy will relay to the Vatican in Rome via the Papal Nuncio.
Sr Eileen Lenihan, St Joseph of the Sacred Heart, and a vicar for consecrated life was the first speaker to take to the floor. She called for an apology to be issued to women for the "way they have been dealt with through the ages".
"Women have been relegated as second class citizens – not intentionally but it has happened," she said.
Speaking to the Limerick Leader later, she said: "After all this time there are still so many women feeling hurt or ignored or that their contributions are not recognised or their gifts not utilised. We need to set a new starting block - that could be brought about from an apology, so that women can close the book on that chapter and say we're into a new phase, move forward and make a contribution that is fitting and equal with the male contribution of the Church.
"I do not wish to be a priest myself but I am aware that there are many who would want to make a contribution in that way. I have no objection to women priests, I think it depends on the willingness and the capacity of the person to serve. Being male or female is not nearly as significant, as having that willingness, capacity and generosity of spirit."
"The issue is not being adequately recognised and appreciated, women are not in a way enriching the church the way they could. It's largely the domestic or service role, but they [women] also have leadership gifts to bring to society. If God made us equal, then it is time that we actually behaved in that way."
For more on issues raised in the Synod see extensive coverage in the Limerick Leader this weekend.
Why is Limerick holding

a Diocesan Synod?
A Question of Faith travelled to Limerick to hear about the Diocesan Synod that will be held in Limerick in April 2016.
Click here to view the video.