The Synod Script
April 14, 2016

Over 100 proposals to create a more unified, inclusive and accessible Church in the Diocese of Limerick were voted on at a three-day Synod in Limerick over the weekend.
Some 97 of the 100 proposals were approved across six themes covering a wide range of issues, from dealing with hurt in the Church to enhancing its faith formation, hospitality and welcome.
The 100 proposals at what was the first Irish synod for 50 years were decided on by 400 delegates, over 300 of them lay. It was also the first Synod in Ireland to have such a large lay representation.
Please click here or on the image below to view The Synod Script with full details of voting on all proposals, pictures and reports,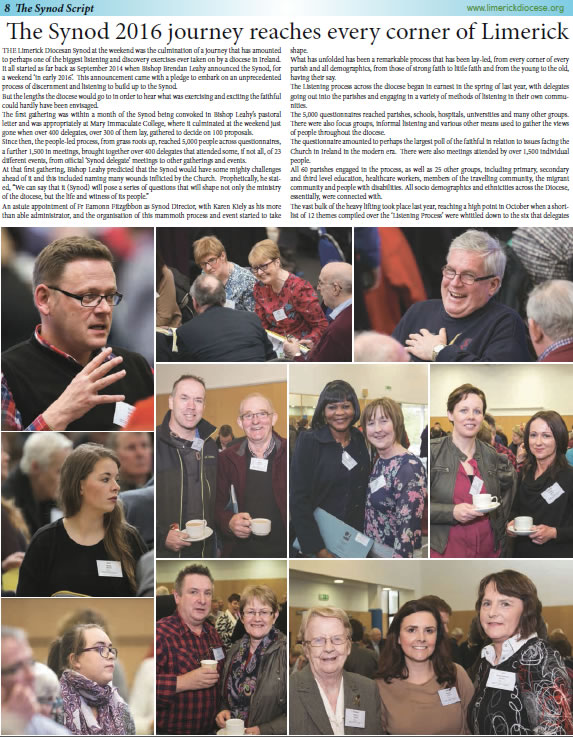 Why is Limerick holding

a Diocesan Synod?
A Question of Faith travelled to Limerick to hear about the Diocesan Synod that will be held in Limerick in April 2016.
Click here to view the video.