Search Results
There are 1 item(s) tagged with the keyword "Bishop Leahy".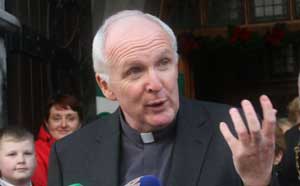 Limerick Diocesan Office - November 5, 2014
The Synod will take place over three days bringing together 400 delegates who will set out a path for renewal for the Church in Limerick.
Why is Limerick holding

a Diocesan Synod?
A Question of Faith travelled to Limerick to hear about the Diocesan Synod that will be held in Limerick in April 2016.
Click here to view the video.